How to Program Nissan Intelligent Key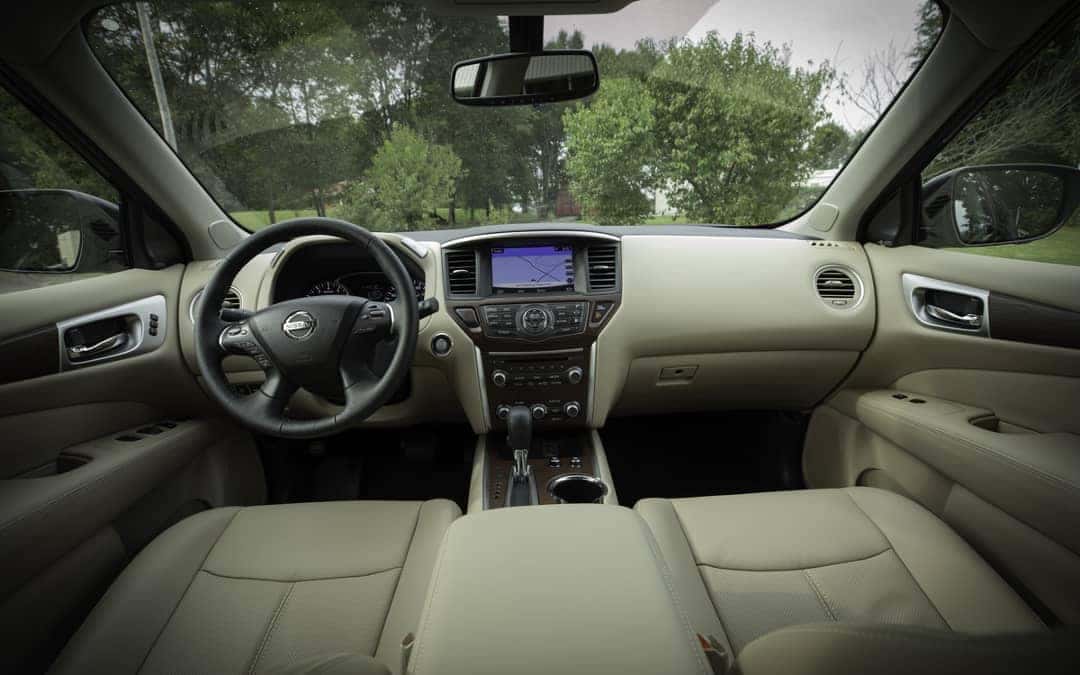 Thanks to the Nissan Intelligent Key, Martinsville and Danville area customers behind the wheel of a Nissan vehicle can use this technology to lock and unlock the doors of your new or certified pre-owned Nissan vehicle with the simple push of a button. The Nissan Intelligent key can also be used to open and close your trunk, as well as to start the engine without ever turning a key in an ignition. This is a great tool to have, but it's important to understand Nissan Intelligent Key programming to get it set up right so it will work properly. Let's go over the Nissan Intelligent Key programming instructions to get you on the road in no time.
Nissan Intelligent Key Programming Instructions
The first step to Nissan Intelligent Key programming is to get in the car with the Key, then lock the doors.
Insert the key into the ignition, but don't start the car. Instead, remove the key. Do this about six times, although it can take up to 10 times. When your car accepts the Intelligent Key, the hazard lights will flash twice.
Now you're in program mode. Put the key back in the ignition and turn the key to activate. The electronics should turn on but don't start the car.
Immediately press any button on the Nissan Intelligent Key. This needs to be done quickly to be effective.
Next, you'll want to test out the Key. Stand a distance away from your Nissan and click the buttons on the Key. If the lights flash or the horn beeps once, the Nissan Intelligent Key has been successfully programmed.
You'll also want to test it in close proximity. Walk up to your Nissan and open the door. You should be able to do this without having to press any buttons.
Curious about the Nissan Intelligent Key?
If you're interested in knowing more about how to program the Nissan Intelligent key, we're always here to help at our showroom near Roanoke. Contact us to speak with a dedicated member of our service and parts team if you're still having trouble, or if your lost your Nissan Intelligent Key and need a replacement. You can also learn more about what's covered under the Nissan Powertrain Warranty. Whatever your need is, we've got you covered at Gunter Nissan of Martinsville! If you are ever stuck with a dead key fob, learn how to start your Nissan vehicle with it still! 
More from the Gunter Nissan of Martinsville Service Team
Looking to add a unique sense of style to your Nissan Altima? Choose to upgrade your car with Nissan Altima factory rims. These rims are made specifically to fit with your new Nissan Altima, and you can find them here at our parts department at Gunter Nissan of Martinsville! Parts Center Contact Us Why Choose OEM Parts? At Gunter Nissan of Martinsville,…

What is a serpentine belt, and why is it important? Put simply, a serpentine belt is an important part of your vehicle's engine block and it: Powers your alternator Powers your steering pump Powers your air conditioning compressor Read on to discover how often to replace your serpentine belt as well as the risks of…

Maintaining your Nissan battery is crucial to the health and longevity of your car. If at any point you notice a leak or damage of any sort, it's a good idea to take steps to fix it so your Nissan Altima, Nissan Rogue, or other Nissan model can keep running the way it should. Explore…