Where Can I Buy Nissan Altima Factory Rims?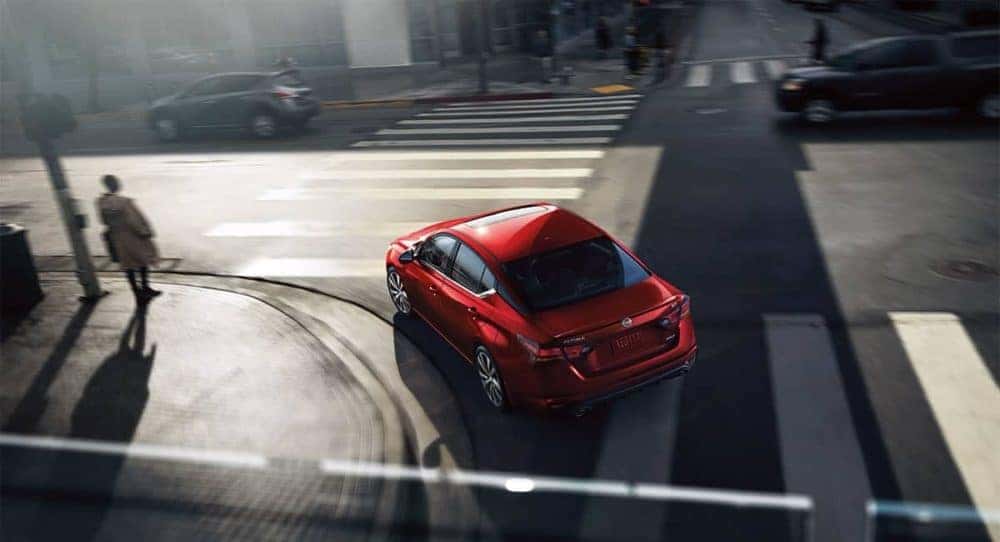 Looking to add a unique sense of style to your Nissan Altima? Choose to upgrade your car with Nissan Altima factory rims. These rims are made specifically to fit with your new Nissan Altima, and you can find them here at our parts department at $$di_name%%!
Why Choose OEM Parts?
At Gunter Nissan of Martinsville, we have a wide selection of OEM factory parts, including Nissan Altima factory rims for sale. Danville drivers will find that independent car shops often use aftermarket parts because they are more affordable. However, at Gunter Nissan of Martinsville, we use only OEM and factory parts because the quality is more reliable, and they are specifically designed for your Nissan Altima.
The Benefits of Buying OEM
While aftermarket parts may be more affordable, there are several advantages to choosing OEM parts instead. For example:
The parts department at Gunter Nissan of Martinsville has a large selection of OEM parts, that finding the right parts is easy. You know the quality is there and the part will fit perfectly with your %%d_makes%%.
When you buy OEM, you can rest easy knowing you're getting quality parts that were built to last. They will fit perfectly and will work just as good as the original part.
Purchasing OEM parts are backed with a one-year warranty.
Choose Nissan Altima Rims at Gunter Nissan of Martinsville
For more information on Nissan Altima Rims, take the trip from Reidsville, NC to Gunter Nissan of Martinsville! We have the parts to keep your Altima running smoothly. Contact us with any questions you may have, and schedule your next appointment to stay on top of your Nissan Altima! Explore our inventory of used Nissan Altima models or new crossovers and SUVs, and learn more about your Nissan vehicle including how to program a Nissan Intelligent Key and what's covered under the Nissan Powertrain Warranty. We'd also love to help you learn more about Nissan LEAF charging or the Nissan Altima interior.
Have you been searching for the perfect crossover or SUV to take your Martinsville to another echelon, there's no doubt that the Nissan Rogue is a popular option for Ridgeway drivers. But what do the experts have to say about the Nissan Rogue in their extensive Nissan Rogue reviews? Let our team help you learn…

The 2020 Nissan Sentra interior offers roomy seating, advanced smartphone integration features with Nissan Connect®, and driver-assist safety features to make your Ridgeway drives better than ever before. To help you learn more about the Nissan Sentra interior, our team at Gunter Nissan of Martinsville will explore the features, functionality, and figures you can expect to enjoy on…

From its impressive fuel efficiency rating, to its sporty design, to its precision handling, the Nissan Kicks is sure to make your Martinsville better than ever before. This is especially true when you get in its cabin! Surprisingly spacious and packed with exciting features, the Nissan Kicks interior provides ample passenger and cargo capacity. Explore…