Where Can I Buy Nissan Altima Factory Rims?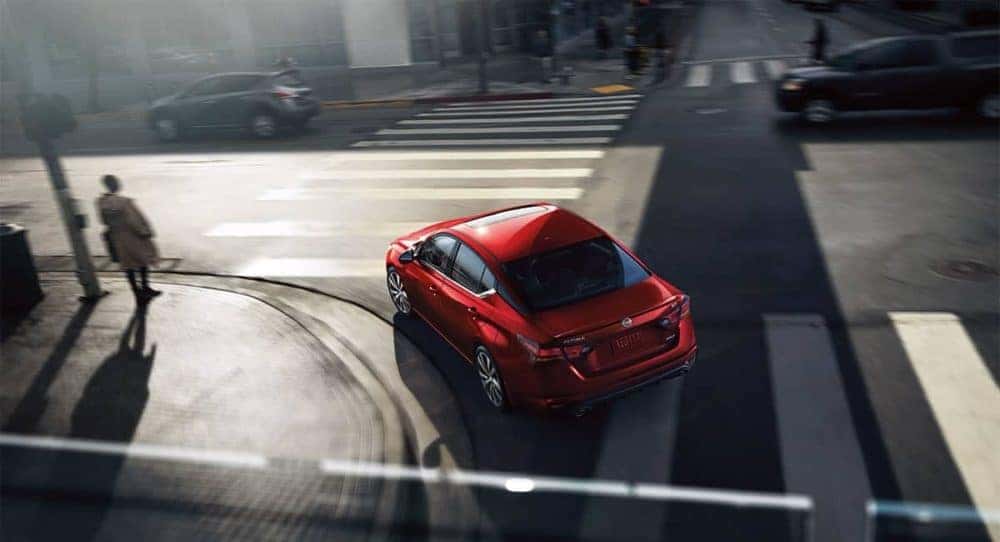 Looking to add a unique sense of style to your Nissan Altima? Choose to upgrade your car with Nissan Altima factory rims. These rims are made specifically to fit with your new Nissan Altima, and you can find them here at our parts department at $$di_name%%!
Why Choose OEM Parts?
At Gunter Nissan of Martinsville, we have a wide selection of OEM factory parts, including Nissan Altima factory rims for sale. Danville drivers will find that independent car shops often use aftermarket parts because they are more affordable. However, at Gunter Nissan of Martinsville, we use only OEM and factory parts because the quality is more reliable, and they are specifically designed for your Nissan Altima.
The Benefits of Buying OEM
While aftermarket parts may be more affordable, there are several advantages to choosing OEM parts instead. For example:
The parts department at Gunter Nissan of Martinsville has a large selection of OEM parts, that finding the right parts is easy. You know the quality is there and the part will fit perfectly with your %%d_makes%%.
When you buy OEM, you can rest easy knowing you're getting quality parts that were built to last. They will fit perfectly and will work just as good as the original part.
Purchasing OEM parts are backed with a one-year warranty.
Choose Nissan Altima Rims at Gunter Nissan of Martinsville
For more information on Nissan Altima Rims, take the trip from Reidsville, NC to Gunter Nissan of Martinsville! We have the parts to keep your Altima running smoothly. Contact us with any questions you may have, and schedule your next appointment to stay on top of your Nissan Altima! Explore our inventory of used Nissan Altima models or new crossovers and SUVs, and learn more about your Nissan vehicle including how to program a Nissan Intelligent Key and what's covered under the Nissan Powertrain Warranty.
If you need a sedan that's just as efficient as it is advanced, then the Nissan Altima is sure to excite. While Nissan Altima MPG can vary depending on your trim and options, you can experience up to 28 city mpg and 39 highway mpg when it's properly equipped. Just how does the 2020 Nissan…

Whether you like ice skating and wine tastings, or a relaxed tree-lighting event with family, you'll find Christmas activities in Martinsville that are just the right speed. Read on for our favorite events near Martinsville that will set the mood for your celebration. Contact Us New Inventory Hickory Hill Holidays in Martinsville We love that…

Just because the 2020 Nissan Maxima is the 4-Door Sports Car® doesn't mean it can't help you save on fuel. In fact, Nissan Maxima gas mileage reaches up to 20 city mpg and 30 highway mpg.* And with its strong engine that generates 300 hp, you're sure to enjoy spirited drives through Martinsville and Reidsville, NC….