Why Choose the Nissan Service Center at Gunter Nissan of Martinsville?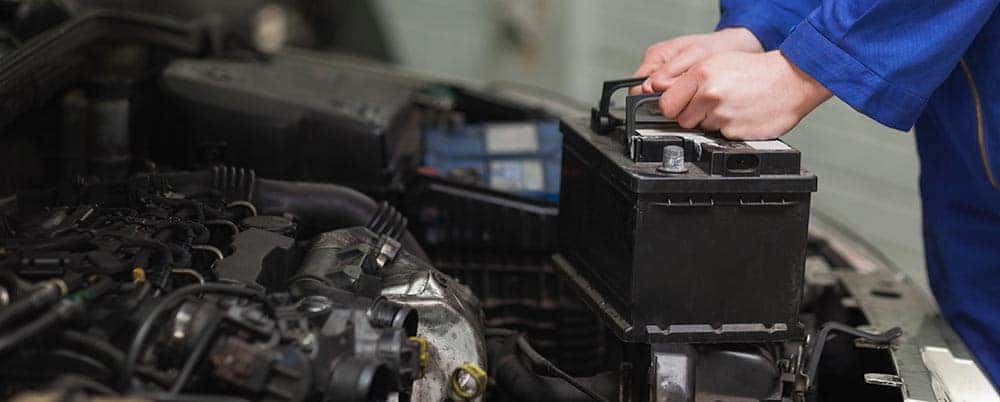 Drivers from the Reidsville area count on the Nissan service center at Gunter Nissan of Martinsville. We've hired a professional team of certified technicians who perform a wide array of services at affordable prices. Whether you drive a sedan lke the Nissan Sentra or a hefty pickup like the Nissan Titan, make your way to see us today, and count on us for all your Nissan service needs!
Nissan Service Department
Whether you're looking for quick and affordable maintenance or major auto repairs, you can always count on the team of factory-trained, certified technicians at Gunter Nissan of Martinsville. Using state-of-the-art diagnostics equipment and first-class tools, we're able to provide a broad range of services, including:
Oil changes
Brake pads
Filter changes
Tire rotations
New tires
Wheel alignments
Fluid replacements
Shocks and struts
Powertrain repairs
Much more!
Nissan Service Specials
Keeping your vehicle in good condition with the help of professional technicians doesn't have to cost an arm and a leg. At our Martinsville Nissan service center, you always have access to our rotating selection of Nissan service specials. If you count on us for all your maintenance and repairs, you'll be able to take advantage of our One to One Rewards Benefits.
Our Parts
Every Nissan vehicle has been carefully designed and engineered. That's why it's important to count on Nissan of Martinsville to equip your vehicle with Nissan OEM Parts. Nissan factory parts help ensure proper fit and performance. We always keep a full stock of Nissan parts at our dealership, so you can also order parts and accessories for at-home projects as well.
Get Your Nissan Serviced Near Danville at Gunter Nissan of Martinsville!
Get the Nissan service you're looking for near Danville today at the Nissan of Martinsville service center right now. We're located at 4760 Greensboro Rd in Ridgeway, VA, and our service center is open:
Monday – Friday, 8:30 a.m. – 7:00 p.m.
Saturday, 8:30 a.m. – 5:00 p.m.
Contact our Nissan service department at (855) 633-5712 to set up an appointment and learn more about our attractive financing options, and to get help deciding whether to buy or lease. Planning a road trip? Check out our guide to vehicle maintenance before a road trip so you can rest easy on your vacation! Check out our tips for when to replace a serpentine belt for more information.